https://www.conted.ox.ac.uk/about/advanc...s-analysis
This 1-year online diploma program from University of Oxford's continuing education department is available for $6,400 USD (4,840 GBP).
You can take their course from anywhere in the world.
Upon completion of their course, you'll receive a diploma like this: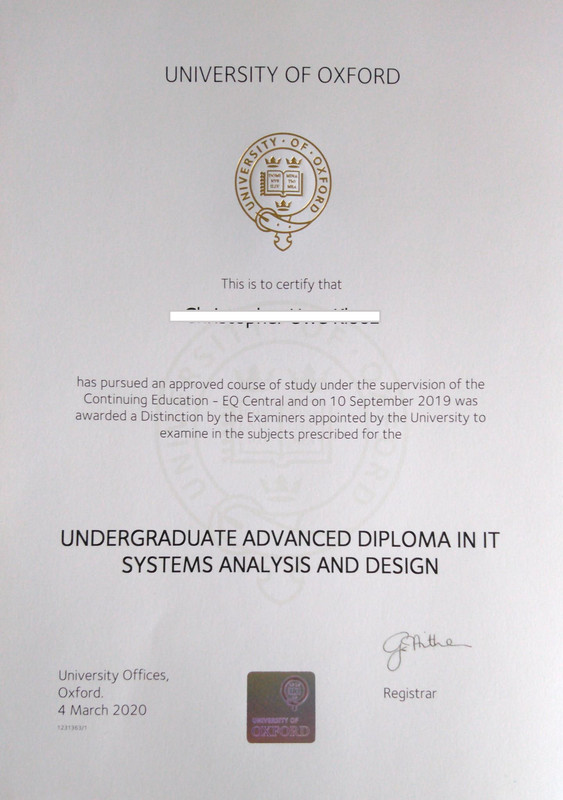 However, this program requires you to have two letters of recommendations from IT industry employers.  
You won't be able to get into this program without letters of recommendations.
It doesn't require a bachelor's degree or exam score though.
---
This diploma is on my to-do list! I'll work on this after I finish my online IT bachelor.